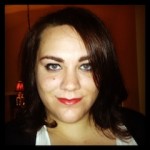 Genna Gincel, University of Pittsburgh
Genna is a senior at the University of Pittsburgh majoring in English Writing with minors in Film Studies and Theater Arts.  In her spare time she enjoys binge watching her favorite shows on Netflix, baking, having movie nights with her friends, and watching her favorite vloggers' latest videos on YouTube.  She hopes to turn her education into a successful career as a screenwriter and producer.

Alexandria Ramos, Governors State University
Alexandria is a junior studying public relations and advertising. When she's not writing, you'll find her painting, playing her ukulele and piano, or curled up with a good book. She hopes to one day write and illustrate a children's book.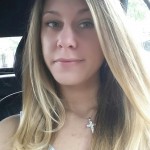 Jessica Cop, Kean University
Jessica is a senior at Kean University majoring in Political Science and History. She had recently been awarded the honor of being ranked within the top 10 percent of her class. When she's not writing, you can find her contributing articles for an online political magazine, reading bestsellers or volunteering.
Joey Wilkerson, University of Louisville
Joey Wilkerson is a grad school student at the University of Louisville pursuing his Ph.D in College Student Personnel. He received his bachelor's degree in English from UofL in 2006 and his master's degree in Communications from Bellarmine University in 2013. He also serves as a Program Coordinator in the school's Cultural Center and the chapter advisor for the Alpha Chi chapter of Tau Kappa Epsilon. When he isn't on campus, he can be found annoying his wife by dominating the TV to play video games, getting in bidding wars on eBay for rare vinyl and getting his infant daughter Blair prepared for her eventual sorority recruitment week.
Amanda Drazen, University of Maryland
Amanda Drazen is a sophomore at the University of Maryland, College Park majoring in journalism and minoring in astronomy. In her free time she likes to blog, read novels and watch TV with friends.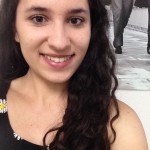 Arianna Takis, California State University
Arianna Takis is a sophomore at California State University, Northridge majoring in Broadcast Journalism and minoring in Communications. She is very passionate about baseball and aspire to be a sports reporter in the future. She really enjoys reading, writing, and going to the beach.